January - March 2016
Volume 10 Issue 2
ADA Center's quarterly Accessible Technology Bulletin
Technology Trainings & Events

(Central Standard Time)
Distribution of Accessible e-Books
January 28, 2016 1pm CST
Online
Writing Accessibility Tests Using JavaScript and CSS
January 28, 2016 12pm CST
Online
Making Media Accessible
February 1, 2016 1pm
Online
Web Accessibility Training
February 2 - 3, 2016
Logan, UT
Assistive Technology Industry Association Conference
February 3 - 6, 2016
Orlando, FL
Ohio Education Technology Conference
February 9 - 11, 2016
Columbus, OH
LDA International Conference
February 15 - 18, 2016
Orlando, FL
Raising the Bar on Accessibility
February 18, 2016
Online
International Technology & Persons with Disabilities Conference
March 21 -26, 2016
San Diego, CA
2016 Accessible Technology Webinar Series
The new 2016 Accessible Technology Webinar series schedule is now available. The series is hosted and coordinated by the Great Lakes ADA Center and the Pacific ADA Center, members of the ADA National Network.
The ADA National Network provides comprehensive services for up-to-date information, consultation, referrals, resources, and training on the Americans with Disabilities Act for businesses, employers, governmental entities, service providers and individuals with disabilities.
The first Session in the series is Thursday January 21, 2016 1:00 - 2:30pm CST Creating Accessible Forms with Adobe with Speaker Judith Stark, Accessible Information Technology Consultant
Judith Stark
Creating Adobe PDF forms that are both accessible to people with disabilities and are easy to use by everyone can be achieved by following a few simple techniques and guidelines. This presentation will examine a) Where do forms originate? b) What makes a form accessible or inaccessible by reviewing live examples c) Guidelines for accessibility in forms d) Planning for accessibility - building accessibility into the design of the form before the creation phase e) Using Adobe forms tools to remediate an existing form to the greatest extent possible.
About our Speaker
Judith Stark is the Accessible Information Technology consultant for the Pacific ADA Center, specializing in promoting the use of Information Technology that is accessible to the widest range of end users as possible. She has over twenty five years of experience in the computer industry, as well as a post-graduate degree in Community Social Work. She provides technical assistance and training to businesses, individuals and governmental entities on best practices and legal requirements for creating and supporting accessible information technology Judith also works directly with people with disabilities to enable them to use technology in the most effective manner possible. Judith has over thirty years of experience in the computer industry, as well as having worked as a Community Social Worker earlier in her career.
The Accessible Technology Webinar series is free, but participants must register at http://dev.accessibilityonline.org/ada-tech/
Future sessions:
March 17, 2016 The State of Accessibility in the Online Workplace
May 19, 2016 Accessibility of Online Application Systems
July 21, 2016 Real Life Accessibility: Software versus Disability-Based UX Testing
September 15, 2016 Creating Captioning on YouTube and Vimeo
November 17, 2016 Legal Updates on Accessible Technology
Airline Websites Must Be Made Accessible
If you have ever had problems booking a plane ticket, you are not alone. Airline websites are notoriously difficult to navigate, especially for screen reader users.
Well, good news, as of December 12, 2015, core functions of airline websites must be made accessible to assistive technology users. The travel services required to be accessible include booking and check-in functions, personal flight itinerary, flight status, frequent flyer account, flight schedules, and carrier contact information on an air carrier's primary Web site. In phase two, all remaining pages and services must be made accessible December 12, 2016. The Federal Register from the Department of Transportation has detailed information on the website accessibility ruling.
Airline web sites must conform to the standard for accessibility contained in the widely accepted Web site Content Accessibility Guidelines (WCAG) 2.0 and meet the Level AA Success Criteria. WCAG 2.0 covers a wide range of recommendations for making Web content more accessible. Following these guidelines makes content accessible to a wider range of people with disabilities, including blindness and low vision, deafness and hearing loss, learning disabilities, cognitive limitations, limited movement, speech disabilities, photosensitivity and combinations of these. In general, following these guidelines makes your Web content more usable to all users. The W3C has more information on WCAG 2.0.
If you are an assistive technology user and you have any difficulty using an airline's website, you are encouraged to file a complaint. Complaints about airline website accessibility can be made through the Department of Transportation's toll-free hotline for disability issues at: (800) 778-4838 voice or (800) 455-9880 TTY. The phone is answered from 9:00am - 5:00pm EST and messages can be left after hours. You may also file a complaint through an online complaint form at the Aviation Consumer Protection site.
QIAT-PS Webinar on Free Assistive Technology
The Quality Indicators for Assistive Technology in Post-Secondary education project offers tools and resources on quality implementation of assistive technology in the post-secondary educational environments. The project is sponsored by the Great Lakes ADA Center and the Southwest ADA Center, both members of the ADA National Network. QIAT-PS is a collaborative effort of hundreds of professionals from a wide variety of higher education and K-12 schools and based on the successful implementations of assistive technology indicators in K-12 public schools.
For the 2015-2016 school year the Great Lakes ADA Center is recruiting participants, post-secondary educational institutions, in the Great Lakes states of Minnesota, Wisconsin, Ohio, Indiana, Illinois, and Michigan to be involved in the pilot study. The pilot study will assess our Campus Self-Evaluation Matrix. The Campus Self-Evaluation Matrix is a way for a school to do a self-evaluation of their own assistive technology service delivery.
On March 7, 2016, QIAT-PS is hosting a webinar on Free and Low Cost Assistive Technology. With the Assistive Technology market booming, and budgets getting tighter and tighter in higher education and K-12, free and low cost assistive technology options are becoming a more mainstream option. However, with the sheer number of these tools being able to support students with a variety of needs, how does one stay abreast of the constant developments, updates, and new features? Participants of this session will learn about approximately a dozen of the latest and greatest programs, apps, and extensions that support student learners; all costing less than roughly $10. Topic areas include literacy support, writing support, notetaking and organization/task management. Having a toolbox of free and low cost assistive technology, such as these tools, is an asset to any AT program.
Our Speaker is Rachel Kruzel. Rachel is the Accommodations Specialist at Augsburg College in Minneapolis, Minnesota. Her work in the CLASS Office (Disability Resources) focuses on Assistive Technology and academic accommodations implementation with college students. For over five years, Rachel has worked with Assistive Technology at Augsburg College followed the Free and Low Cost Assistive Technology trend. She has presented both regionally and nationally on the topic, along with presentations on increasing Assistive Technology service and delivery to students.
For more information and to register for this free webinar, visit qiat-ps.org under events.
Facebook Accessibility
Mark Zuckerberg founded Facebook in his college dorm room eleven years ago. One billion users later, Facebook is the preeminent social media entity. But navigating Facebook for people with disabilities can be challenging.
Facebook has committed to creating a more usable great experience for people with disabilities and now has many built-in features and technologies that help people with disabilities. Facebook has made it easier to skim through the content on its website with a screen reader by improving HTML headings, adding alternative text for images, launching keyboard shortcuts, and more.
Facebook has shortcuts (access keys) for people who only use their keyboards to navigate. Keep in mind that keyboard shortcuts can differ by browser (ex: Firefox, Chrome). They offer a complete list of keyboard combinations by browser: https://www.facebook.com/help/141636465971794/
Facebook includes the ability to adjust the text size by holding down Ctrl (on a PC) or Cmd (on a Mac), and press + or -.
To adjust the text size of the Facebook or Messenger app for Android:
Go to your device's desktop and tap Settings
Tap Accessibility > Font Size
Select a font size
To adjust the text size of the Facebook or Messenger app for iPhone or iPad:
Go to your device's desktop and tap Settings
Tap General > Accessibility > Larger Text
Tap the toggle near Larger Accessibility Sizes to turn it on
Tap and drag the slider at the bottom to adjust the text size
One of the most challenging problems a person using a screen reader faces, is understanding what photos show and since sharing photos is a cornerstone to Facebook this is a daunting accessibility issue. Nearly 2 billion photos are shared daily across Facebook, Instagram, Messenger and WhatsApp.
Facebook is trying to solve this problem by harnessing the power of artificial intelligence to create new tools that not only describe items in a photo but allows users to ask what's in an image. Using artificial intelligence to describe photos is part of Facebooks ongoing efforts to solve accessibility issues. Jeff Wieland, Facebook's head of accessibility engineering, said the group wants to educate more engineers, especially early on in college, about designing products that are compatible with the needs of users with disabilities.
If you are having any issues navigating Facebook, give them feedback to improve their platform. Facebook as a form for assistance specifically for issues with accessibility or assistive technology: https://www.facebook.com/help/contact/169372943117927.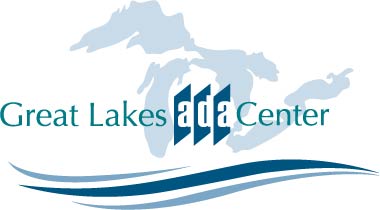 The Great Lakes ADA Center provides expert assistance via a national toll-free information line 800-949-4232 (V/TTY) or Online via Contact Us and presents customized trainings for employers, businesses, government, and individuals with disabilities regarding accessible technology and the Americans with Disabilities Act (ADA) of 1990.
Great Lakes ADA and Accessible IT Center
University of Illinois at Chicago
Department of Disability and Human Development (MC 728)
1640 West Roosevelt Road, Room 405
Chicago, IL 60608-6904