Great Lakes ADA Center Blog
Let's Get Social! Ensuring that Social Media is Accessible to People with Disabilities
By Jacqueline Padilla, March 1, 2023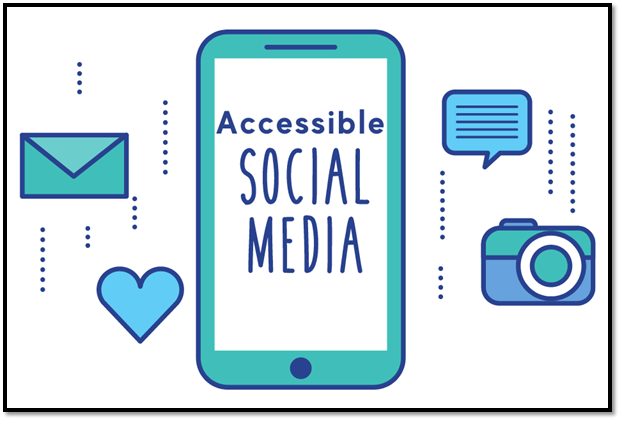 Although social media was first used for leisure and entertainment, it has evolved into a helpful communication tool used to distribute information, news, and announcements to large audiences. Because social media has become such a popular communication tool, it is important to ensure that all social media content is usable and accessible to persons with disabilities. Use the following tips to increase the accessibility of your online content:
Click on the following categories to learn more accessible social media:
Disclaimer: Each social media platform has different accessibility features built in which may be modified at the company's discretion
1. Use Camel Case and Limit Hashtags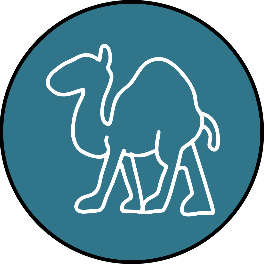 Using hashtags is a great way for your content to have more exposure, however, having too many hashtags in one post can distract from the main focus of the content and frustrate screen reader users. Limit yourself to only a few hashtags reserved for the end of your post. When using hashtags, it is also very important to use Camel Case. Camel Case is the practice of capitalizing the first letter of each word in a multiple word hashtag, for example, using #AccessibilityRocks instead of #Accessibilityrocks. This makes multi-word hashtags easier to read and also helps screen readers distinguish between separate words. What's a screen reader? The American Foundation for the Blind (AFB) explains screen reader software in their helpful guide on Assistive Technology Products.
2. Write in Plain Language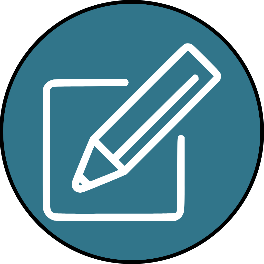 When possible, use plain language which is writing that is clear, concise and well-organized. Writing in plain language ensures that everyone can understand and utilize the information. Choose common words and avoid run-on sentences. Using sentences that are too long can interfere with readability and retention. Make sure to completely spell out acronyms and abbreviations. For example, first write out the phrase "Americans with Disabilities Act" before using the "ADA" acronym. After the acronym is spelled out once, it doesn't have to be spelled out again in the same message or post. Writing text in all capital letters can also cause misinterpretation by screen readers, so it is best to avoid overusing all-caps. Check out this resource from WebAIM for an in-depth guide on writing in plain language.
3. Limit Emojis and Avoid Emoticons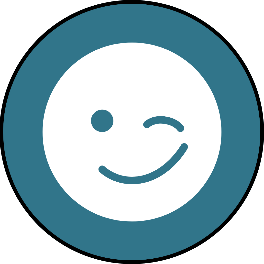 Emojis are icons that have a unique description tied to them (Example: 😊 is an emoji that could be described by a screen reader as "smiling face"). Using too many emojis can distract or even mislead the audience from the content being shared. Emoticons (e.g. ¯\_(ツ)_/¯) are made up of punctuation marks and text characters read aloud by assistive technology which means that its users will hear things such as "colon minus left paren" for a frowning face, : - (. Because emoticons do not include a description of what they are meant to represent, they should be avoided. Make sure you consider how emojis will translate to text before adding them to a post.
4. Shorten and Describe Hyperlinks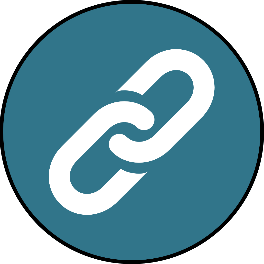 While it is best practice to provide a human readable or screen reader-friendly descriptive hyperlink whenever possible, many social media platforms currently do not have this feature. Therefore, it is better to shorten longer URLs first before including them in a post. Shortening links makes them easier to copy and paste or type into a web browser. However, shortened URLs can also make it difficult to determine where the web browser will actually take you. Let your followers know what the URL is for and where it will take them by adding a description in front of the link (e.g. Accessible Social Media 2.0 Archived Webinar: https://tinyurl.com/em2fvt9a). You can convert a long URL into a shorter link using websites like TinyURL and Bitly.
5. Add Captions to Videos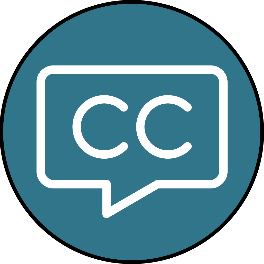 When posting videos, always provide captions of the audio. The captions can be either Closed Captions (where a user can turn them on or off) or Open Captions (where the captions are embedded into the video and there is no option to turn them on or off). Having captions on video content ensures that people who are deaf, hard-of-hearing, and those with a neurodevelopment disorder such as Autism, ADHD, communication, speech, or language disorders as well as hose with learning or auditory processing disorders can enjoy, understand, and process the video audio. YouTube Help provides resources on how to translate, subtitle and caption videos on their platform.
6. Add Descriptions to Videos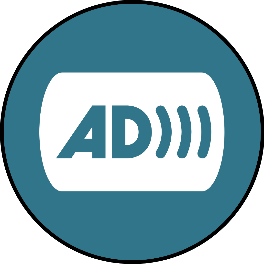 Descriptive Audio: Audio descriptions inform audiences with visual disabilities about the visual content in a video that cannot be understood through the audio or dialogue. It can be used to describe key visual elements such as action scenes, facial expressions, settings, costumes, and scene changes. On social media, audio descriptions are embedded in the video and cannot be turned off.
Descriptive Transcripts: Similar to descriptive audio, descriptive transcripts include visual information needed to understand the content in a video but in a separate text-only format. These transcripts provide descriptions alongside dialogue, just like a script.
7. Keep it Simple and Avoid Decorative Fonts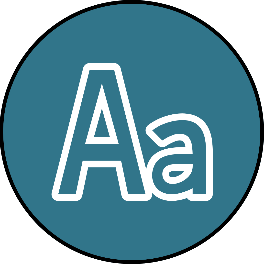 Avoid overly decorative fonts in profiles, posts, or captions. Decorative fonts are inaccessible to screen reader users and can cause readability issues for individuals that are low vision or who have a reading-related disability such as dyslexia. When decorative fonts are used on social media, screen readers will either make an illogical sounding string of words or only share what is written in the native font. In general, it is a best practice to use sans serif font styles for better readability. Check out WebAIM's article on Typfaces and Fonts for more details on choosing an accessible font style.
8. Color Contrast is Important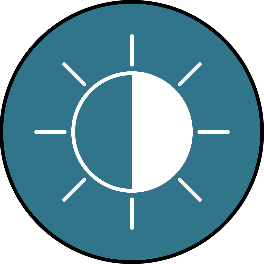 Color contrast in social media is typically the difference in color hue between a foreground color and the background color. To make content easier to read, these colors must have sufficient contrast. Icons, text, links, and buttons must have sufficient color contrast. The Web Content Accessibility Guidelines (WCAG) recommends that text color and its background should have a color contrast of at least 4.5 to 1. For larger text and graphics, this ratio decreases to 3 to 1. When including text on images, consider using a solid background or an opaque overlay behind your text, rather than a gradient background or a photograph that has many variations in colors or contrast. WebAIM provides a free color contrast checker.
9. Avoid Flashing Content and Animations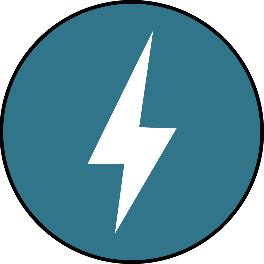 Avoid posting media that has rapid or flashing movement. Specifically, content that flashes more than three times in any one second period. This can trigger seizures and can be disturbing and distancing to users in general. Learn more about flashing content thresholds.
10. Add Alternative Text to your Images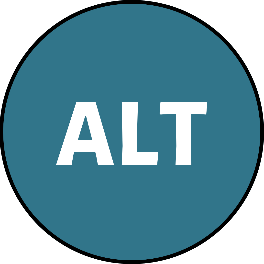 Alternative text, also known as "alt text", is a text description for image-based media such as photos, diagrams, and illustrations. Alt text can be read by assistive technologies making it accessible to people who are blind or low vision. Alt text should provide a description that is simple, precise, and brief. Effective alt text typically needs no more than a few words or a short sentence to describe the image. When writing alt text, avoid the use of phrases such as "image of" or "graphic of"; adaptive technology such as screen readers already make users aware when an image is present. For images that are strictly decorative, such as borders, you do not need to include alt text. Instead, simply use an empty alt attribute.Learn more about how including meaningful alt text can be used to improve accessibility and your organization's Search Engine Optimization (SEO).
Many of the practices stated are not only applicable to social media but also relevant to other areas of marketing such as email marketing, graphic design, or multimedia creations. By making your social media accessible, you help create a more inclusive digital community!
To learn more about Accessible Social Media, check out our archived webinar, Accessible Social Media 2.0. For questions about making your social media accessible for people with disabilities, contact The Great Lakes ADA Center at 1-800-949-4232 or email adata@adagreatlakes.org.